Elk Garage Services
We are a Full Service Auto Diagnostic and Repair Facility with Certified ASE Technicians.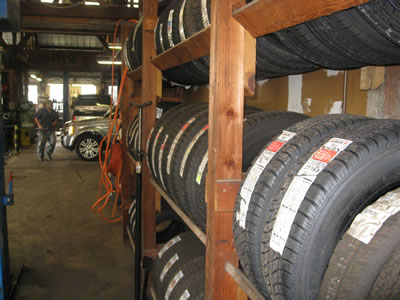 General Auto Repair including:
• Electrical and Fuel Injection Repair
• Heating problems (no air conditioning)
• Brakes and suspension
• Mufflers, Catalytic Converters and Welding
• New Car Services
• We no longer sell gasoline, but have a propane filling station.
• Elk Garage also has a light hardware inventory to help the customer with small plumbing and electrical needs.
Tire Sales
We are a dealer for Cooper, Hankook, Uniroyal, and BF Goodrich tires. We offer these name brand tires at competitive prices.
For tire repair, rotation and balance service call now for quick service: 707-877-3444